Written on September 15, 2013
Syngineering have recently been working on a project for a major Queensland power station.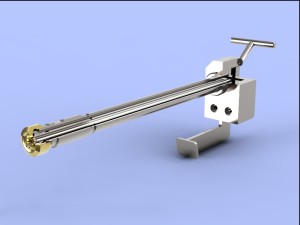 The original request was to reverse engineer a set of components and produce manufacturing drawings for the oxygen lance.
Sounds simple, except for the fact that many of the components had been burnt away in the furnace.
The team of experienced engineers, draftsman and tradesman at Syngineering worked closely to produce not only manufacturing drawings but exploded views for manuals, sectional views and rendered models to help.
---