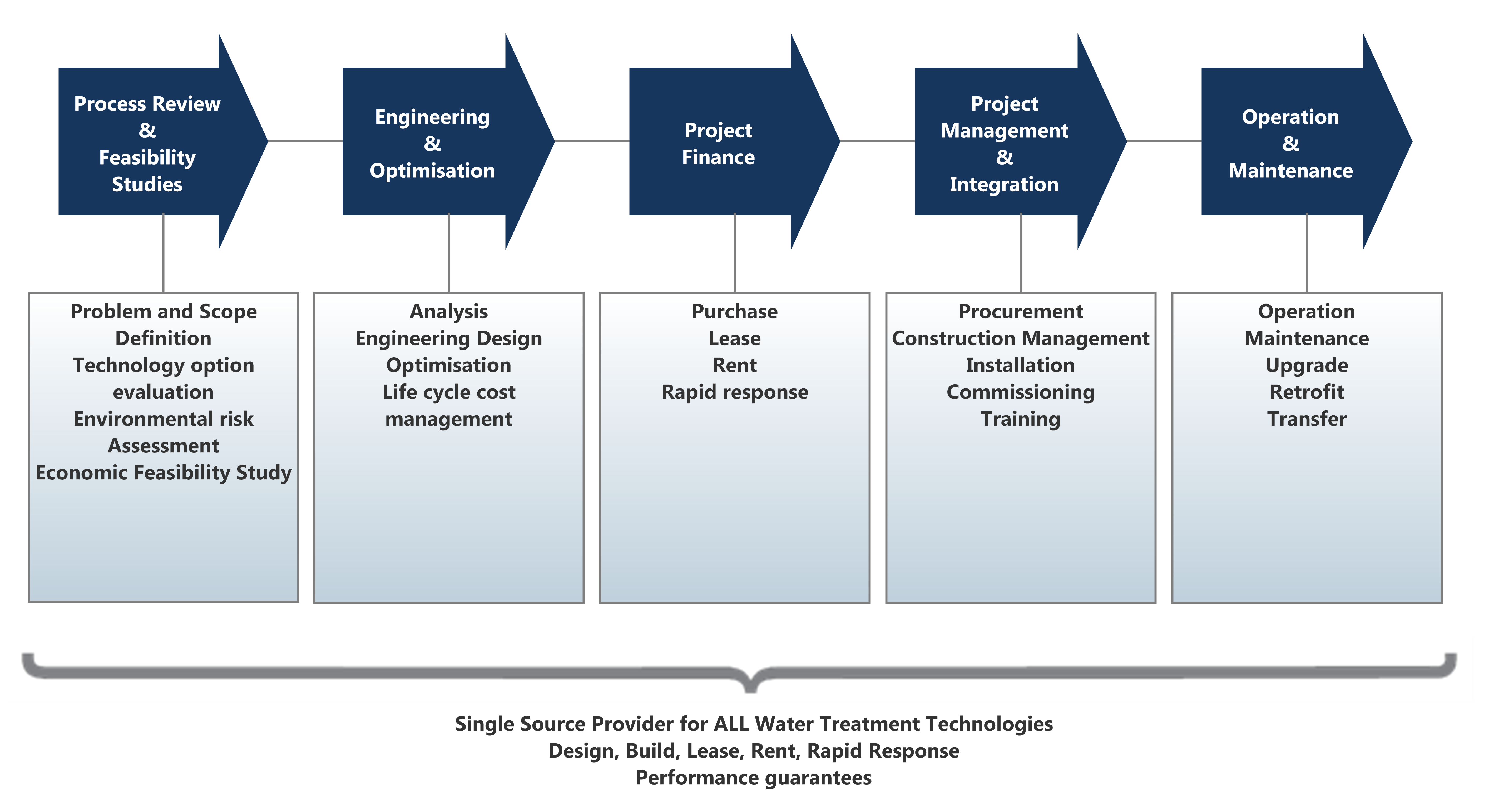 Syngineering Water
Water Treatment Plant Design - Construct - Finance - Operate - Maintain
We provide effective wastewater treatment solutions, applying our engineering knowledge and experience to fully design, construct and operate fully functional water treatment systems. We only use registered technologies that have been used successfully on a commercial scale to provide the best solution ideas on the market for our clients.
Click here for more details
Syngineering Water
Available Technologies and Packaged Systems
Our philosophy is to use a range of technologies in order to create the optimal solution for our customers. We do not limit ourselves to any one technology suite or engineering solution/methodology, instead we work with trusted technology partners who along with us drive design innovation that has been proved in complex and difficult applications. Our technologies include:
Membrane Filtration
Microfiltration (MF)
Ultrafiltration (UF)
Nano-filtration (NF)
Reverse Osmosis (RO)
For more details
Physiochemical Separation
Dissolved Air Flotation (DAF)
Enhanced clarification
For more details
Biological
Sequential Batch Reactors (SBR)
Membrane Bioreactors (MBR and MBBR)
Diatomics
For more details
Dewatering
Decanters
Press filters
Screw presses
Evaporation
For more details
VSEP (Vibrating Membrane Technologies)
VSEP
For more details
.
Free Process Evaluation and Initial Feasibility Study
Syngineering offers a free process evaluation and initial feasibility service. Simply
Click Here
to request a no obligation free process evaluation and feasibility study conducted by one of our experienced engineers.
For more details download a copy of the
Syngineering Water Product Catalogue
.
-->