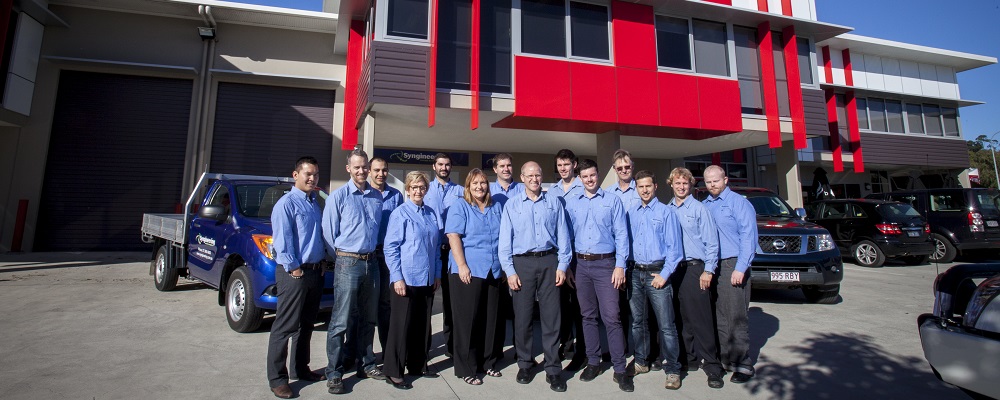 Syngineering Connect
Hire an engineer, a draftsman or a technical author for your project.
We understand that occasionally you'll have a project so big, simply consulting with Syngineering won't be enough.
You'll need an engineer in your building full-time, so they can be totally immersed in the job. That's why we provide our team members on secondment to your organisation — as engineers for hire, if and when you need them.
Our skilled, professional 'Syngineers' are available to work in your office for a wide range of short and long-term projects, including:
Major infrastructure upgrades,
Estimates and tenders,
Product development,
New clients,
Project deadlines,
Holiday cover,
And much more.
Why hire through Syngineering?
Dealing with Syngineering is completely unlike working with a recruitment service.
Why is that?
Well, right from the start, we do things differently.
Perhaps the most important contrast is that EVERY engineer we place on secondment with you is a fulltime employee at Syngineering. This provides you with two benefits:
The person has already been trained to a high standard by us, so you know they'll be pleasant to work with and skilled in their field.
They'll have a loyalty to you as our client — because they are OUR permanent employee. This means you can rely on them to stay with your company for the required length of time, and not leave you in a difficult position.
And instead of leaving it up to you to choose an employee from a pile of faceless CVs, we'll send you the best engineer for your project — tailoring their skills to suit your specific requirements.
A skilled engineer, a draftsman, a technical author for every type of project
We cater to a wide range of projects, and will provide you with the very best person for the job — whether you require a:
Draughtsman,
Drafting engineer,
Design coordinator,
Project engineer,
Project manager,
Technical author, or
Something else.
We know what our team are really like as engineers. We only hire hardworking, enthusiastic and talented people, which means YOU can be confident that your new worker will hit the ground running and make a valuable contribution during their time with your organisation.
Whatever type of project you have in mind, call us today on 07 3865 6603 to talk about hiring one of our Syngineers.