Written on December 18, 2014
One of the latest jobs completed by Syngineering saw us working alongside Access Innovations doing design work on a new access stairway for  mining dump trucks. We went above and beyond the necessary duties required and pride ourselves on the quality of our designs, having conducted 3D preliminary design renders for the client to show them that we are committed.
The job was completed on time and within budget, designed in house by our team of qualified engineers and was RPEQ certified by Syngineering. RPEQ certification takes the headaches out of your life, especially if the site's foreman asks for the documentation stating that your plant has certification.
Here at Syngineering, we conduct all our designs for access stairways using the AS 1657-2013 standard, and place our certification tag on the design to assure you that the product we design passes all standards, and is safe.
Below are two images of the access stairway illustrating the final product (left) and its engineering certification (right).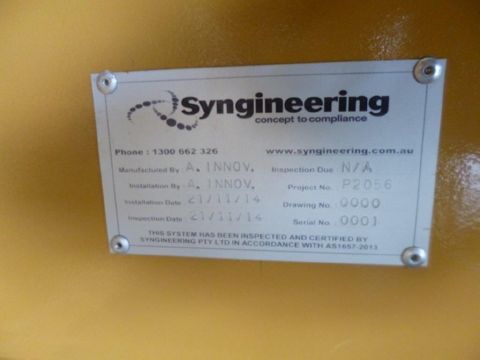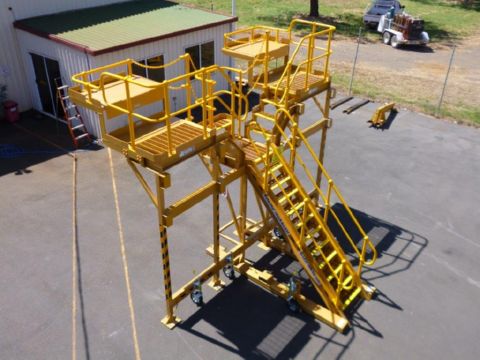 To view more photos of the product and its features, you can go to the Access Innovations website and click on the "Workshop Access" link
---