Written on March 28, 2013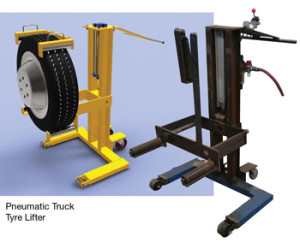 "It actually costs less getting Syngineering in to handle the drawings than having our guys do the job!"
Syngineering makes life EASY for Drake Trailers
Drake Trailers are leaders in the industry of designing and building heavy haulage trailers, and to make reliable products they need reliable manufacturing equipment. "We have a constant demand for jigs, stands and lifting gear to assist in production," Production Supervisor Rob Beattie says.
Drake uses Syngineering to turn their highly specific requirements into shop drawings for RPEQ certified products to use in their 8,650 square metre facility.
Certified gear means peace of mind

Drake's manufacturing gear is made on site, but in a large and busy work environment dealing with heavy equipment, it has to be of high safety standards. Rob understands the importance of having certified equipment. "Our gear MUST be engineered properly. It isn't good enough just to make our best judgment," he says. That's why he gets Syngineering to take care of the compliance side – putting his mind at ease.
From specific need to working drawings
"We can hand draw a basic sketch of what we need, and give it to Syngineering," Rob says. "They do up a concept and we can then add/subtract to fine-tune it. From there they produce high quality shop drawings. Each profile, part and bend is well detailed."
Rob loves the fact that they also devise the cutting list. "Our guys don't have to dissect the drawings to work out what is needed to make the item," he says. "So if we need ten of these stands, I can just go to purchasing, and ask them to order me ten lots of that!"
Saving money with reduced downtime
"We have our own engineers on site, but they are so busy doing production stuff," explains Rob. "Now that we have Syngineering, we don't have to have to take our own engineers off production work, which would cause a lot of downtime."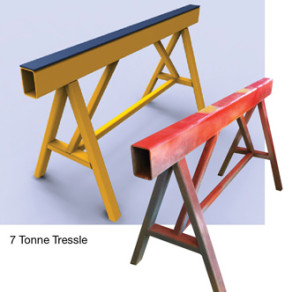 "It actually costs less getting Syngineering in to handle the drawings than having our guys do the job!"
Fast turnaround and excellent service
"Our clients expect us to deliver on time, so fast turnaround is very important," Rob says. "We also have to keep workflow running smoothly, so we can't afford to be held up waiting for drawings. Shane and his team always have a good time frame – I've never had to chase him."
"I've been using Syngineering for four years and have always found the team to provide good, professional service. I'd certainly recommend them!"
At Syngineering, we're passionate about providing you with expert design advice and professional engineering drawings. Call us today to discuss your next project.
---